Locations
Coventry – Manufacturing & Tooling Division 
£10m sales. 65,000 sqft faciltity. Manufacture (laser, press, robot welded assemblies) and tool design and manufacture. 60 employees. TS16949 approved.
Tooling -Design, Manufacture, Modification, Maintenance and Repair
Production – 5 * 600 ton Presses, 3 * Trumpf 5 axis lasers, Robot MIG welding cell, Spot welding, Fabrication & Assembly, Wash and E- Coating
Machining – 9 * larges 5 axis CNC machines (7 mtr bed)
Production Customers; JCB, Caterpillar, Aston Martin, BEA, Honda,
Tooling Customers: JCB, Caterpillar, Unipres, Magna, Gestamp, Sertec, Liberty  Pressings, IBC
Gateshead Pressings Division
£10m sales. 68,000 sqft. metal pressings facility, with 135 employees.  Half a million pressed metal parts per week. TS16949 approved.
28 presses;  250 ton to 1,000 ton
Tandem and progression
Customers; Nissan, Unipres, JCB, Land Rover, Honda, Paccar, Eberspacher, Universal Wolf, Brand-Rex, Futaba, JCB India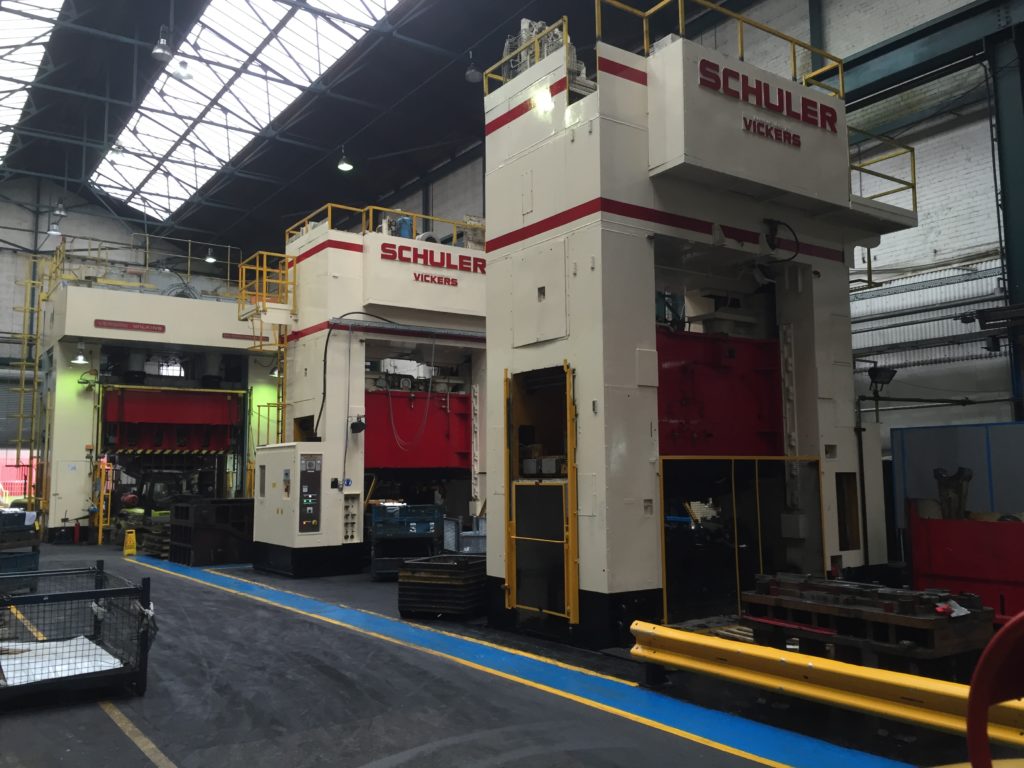 Dong Guan China – Tooling Partner 
£3m sales. 45,000 sqft faciltity. Tool design and manufacture (progression and tandem). 40 employees.
Tooling -Design and Manufacture
Marrill Project Mangement
Customers; JCB, Unipres